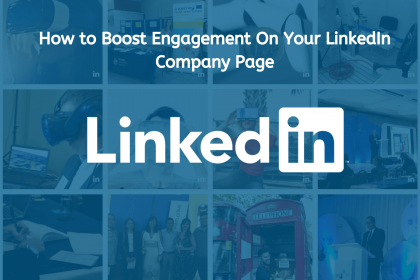 While many companies focus their social media marketing strategies on Facebook and Twitter, LinkedIn is often underutilized. According to Social Media Examiner, 50 percent of companies admitted that they were more likely to purchase products and services from a brand that they actively engage with on LinkedIn. For this reason, wanted to share some helpful strategies for boosting engagement on your LinkedIn company page:
1. Make the most of LinkedIn groups to find content that is engaging your target audience. By joining LinkedIn groups that your target market is likely a part of, you can find out which topics and articles are generating the most buzz. You can also search specific topics in groups to determine which questions and issues seem to create the most engagement. By clicking on the "Group Statistics" tab under the search menu, you can see the trends in engagement and comments received. After carefully considering which topics are creating the most conversation among your target audience, you can post these topics and ideas in your company stream.
2. Make a habit of posting status updates often. Ideally, to capture business professionals, posting in the morning is best; however, it's also a good idea to schedule posts for later in the day as well to increase visibility. Taking advantage of an Internet marketing tool such as HootSuite can enable you to schedule status updates in advance to make it appear as though you are always posting even when you don't have your LinkedIn account pulled up.
3. Add images and files to your LinkedIn updates whenever possible. We have talked about how images are very effective at captivating your target audience, and including an interesting graphic with your LinkedIn status update is more likely to encourage clicks to the URL that you are promoting.
4. Promote your LinkedIn company page on your website and email signature line. This is a great way to attract new LinkedIn company page followers and help to establish credibility for your brand.
By following these best practices, you should experience an uptick in engagement on your LinkedIn company page and will be more likely to attract new followers turned customers.