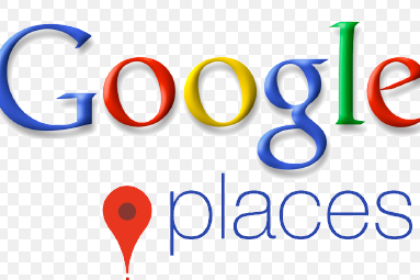 It's no secret that in today's day and age of fingertip-ready web access, over 90 percent of U.S. residents use the Internet to conduct their searches for local businesses. In fact, according to data released by Google late last year, 73 percent of all online activity was tied to local searches.
If you own a small business, then, your number one goal should be to appear in front of prospective customers when they're out perusing the web for you. Therefore, being listed in Google Places is no brainer. It's free, it's valuable and it's very simple to use.
After you've taken some time to set up a Google Places account for your business, spend some time becoming familiar with their quality guidelines to ensure you've entered in all information correctly. Then take a look at this list of three simple tips for making the most of your Google Places listing and marketing your business effectively.
Be Specific
When initially setting up your listing, you'll need to submit basic contact information and then details about the business. The most common mistake that folks make during this step is not being specific enough. For example, when designating a category that your business should belong to, i.e. "Retail," "Dining," "Services," etc., many have a tendency to list their business under as many categories as possible. This will only hurt your Place's chances of receiving a 100 percent ranking score. The more specific you can be about your business, the better. Also, be sure to include your business' hours, address, phone number, pricing and any other info that a potential customer could be searching the web for.
Optimize Where You Can
Since marketing on Google Places is both free and effective, it has become a saturated space by small businesses that are vying for a competitive marketing edge. For this reason, it's imperative to optimize your listing by including as much information as possible in order to appear on the Seven Pack—the first seven local businesses that Google displays for local search results. Some of the factors that Google takes into consideration when determining what businesses will be listed in this area are: rich/numerous citations within the Place's listing, the addition of custom maps and usage of best SEO practices throughout the business' description.
A Picture Says a Thousand Words
Some of the first things you probably look for when doing a search for a local business on the web are photos. For example, if a clothing retailer is what you're searching for, you probably want to see a snapshot of what the selection of the inventory looks like. If a restaurant of café is what you're searching for, you'll probably want to see a photo or two of its dining area. With this in mind, put yourself in your customers' shoes and anticipate what they're hoping to see photos of and add these images to Google Business Photos. 360-degree imagery can even be used to show a full-floor view of your storefront.
Incorporate these tips into your Google Places' marketing strategy and you'll be on your way to reaching the largest web audience possible for your business.